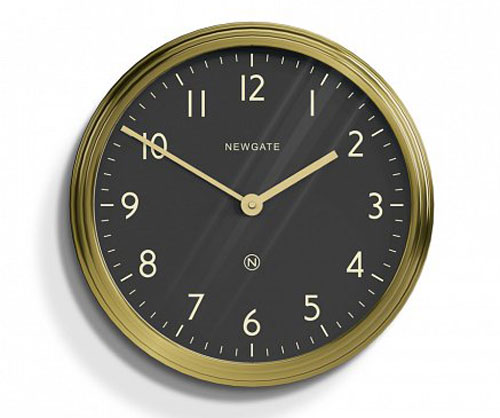 Love the style and the simplicity of The Spy wall clock by Newgate.
A very strong 1960s vibe going on here. You can imagine Harry Palmer standing under this in a top secret location, possibly James Bond too as he breezes past this and Miss Moneypenny back in the day.
Alternatively, you can imagine this retro timepiece on the wall of your home in one of variety of finishes available, some of which are pictured here. We are quite taken by the brass version with the black face, but do take your pick.
Each one is sized around 38cm x 38cm, with the price at £70.
Find out more at the Newgate Clocks website