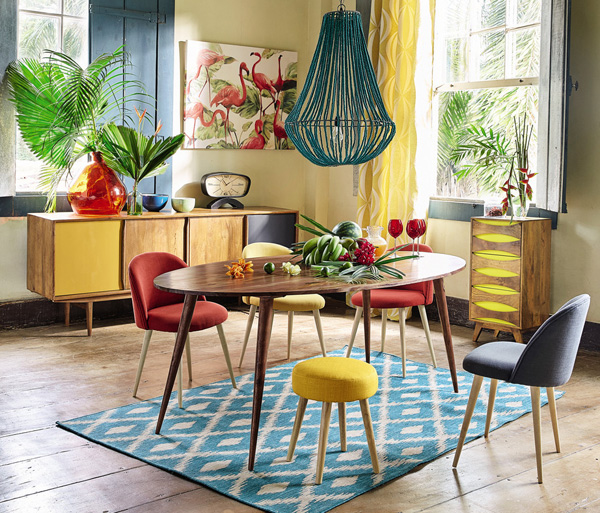 Another lovely piece from this retailer. Specifically the Janeiro vintage-style sideboard at Maisons Du Monde.
Another sideboard inspired by the midcentury era, this one is a large piece in a stained mango wood, with tapered legs and four doors, which includes the two coloured panels. Beyond those doors are three moveable shelves.
The width of the sideboard is around 220cm (which is quite a size) and the price of this one is £805.
Find out more at the Maisons Du Monde website