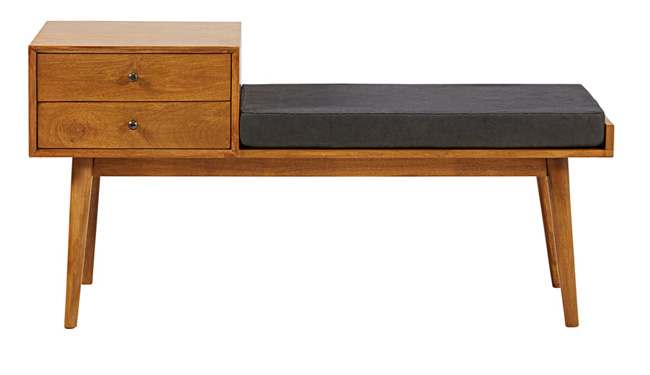 I think these used to be called telephone tables, but this one is described as a Flynn entryway bench by Maisons Du Monde.
Still much the same thing though. A combined table and seat that'd perfect for your home phone, with a couple of drawers for those hallways essentials.
It looks vintage and might well pass for vintage to most people. But this is new, with an oiled mango teak finish for the frame and a cushioned seat covered with a cotton fabric.
If you want one, the price is £324.50.
Find out more at the Maisons Du Monde website