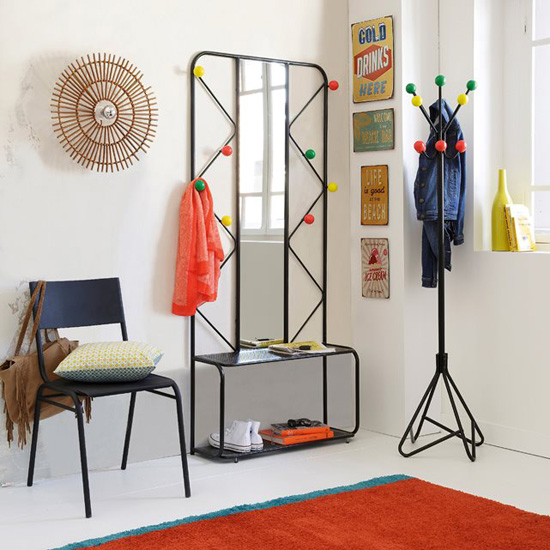 We are a little confused about these. Both the Agama coat stand and hall unit at La Redoute are pictured on the website, but we can't find them to purchase.
That could mean we have missed them or it might mean they have yet to be offered for sale. Hopefully it's the latter as both of these designs would look amazing in a retro home.
Both have that 1950s vibe going on, not least the coat stand with the coloured balls contrasting the black stand. The hall unit jus6t adds more to the mix, same coloured balls but added storage and a mirror too.
As for cost, we have seem the coat stand mentioned for sale at £89, with the hall unit presumably more. We'll keep and eye on the website and update if either or both land.
Update: Smaller designs (i.e. coat hooks) are also available under the same design name. They start from £21.