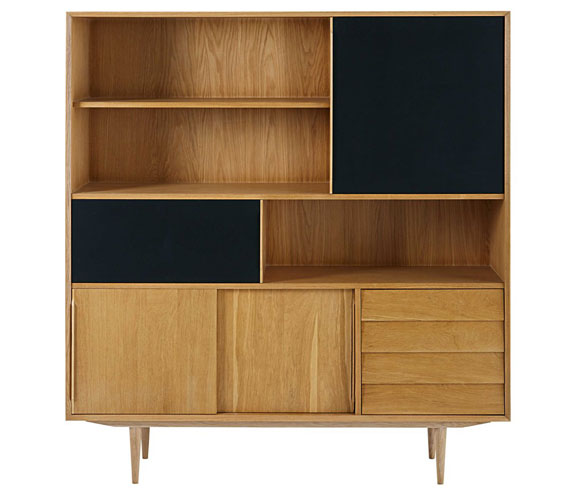 Following on from the similar TV unit and shelving comes the Sheffield two tone bookcase at Maisons Du Monde.
Very much in keeping with that last piece, this is pure midcentury modern. Albeit designed and built in the current era.
A substantial wooden unit, it has charcoal-coloured sliding doors to break things up, as well as a mix of shelving and cupboard storage to store…well, pretty much what you can think of really. But books and collectables obviously spring to mind. Nice tapered legs too.
As for size, this comes in at 170cm x 155cm x 40cm and if you want one, the price is £1,079.
Find out more at the Maisons Du Monde website