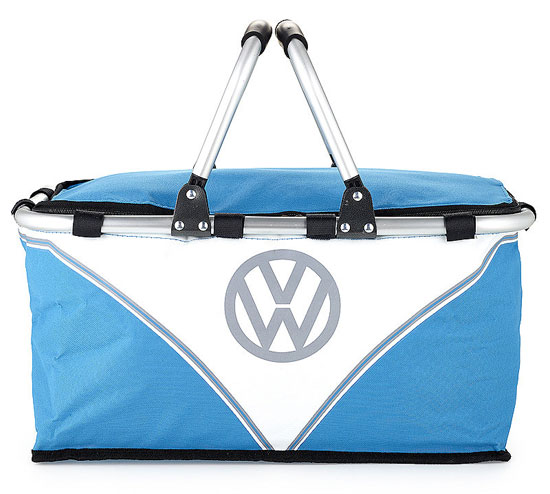 Yes, summer is on the horizon. So something like this Volkswagen picnic hamper barbecue might be useful.
Of course, this is inspired by the classic VW camper van and as such, will straight away have an army of admirers. But it isn't just a pretty face. It's an outdoor party kit.
Described as a 'two-in-one cool bag and barbecue stand' and complete with  a disposable barbecue, it has been created for impromptu gatherings out and about. Stick your food and drink in the cool bag and you are good to go.
The lightweight cool bag frame doubles as a stand for the disposable barbecue. Just undo the straps to remove the cool bag, turn the frame upside down, clip into position, pop your disposable barbecue on the top and fire it up. The take your food from the cool bag to cook (if necessary) and eat.
Available online, it sells for £44.99.
Find out more at the Lakeland website