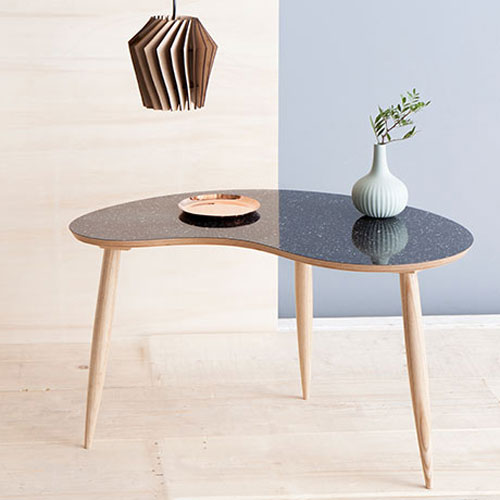 We were tempted by these at the full price, but discounted? That makes the Curvalinea Tables a lot more appealing.
Not just the one style, these are variations on a common theme. So take your pick from the likes of Bean, Petal and Comma for the shape of the surface, with all offering tapered legs and a sparking top. The surface colours are black and white and the legs are either a black or a natural wood.
Different sizes and different prices too, but the discounted prices right now are from £129, going up to around £140. Those discounts run for another week or so.
Find out more at the Monoqi website