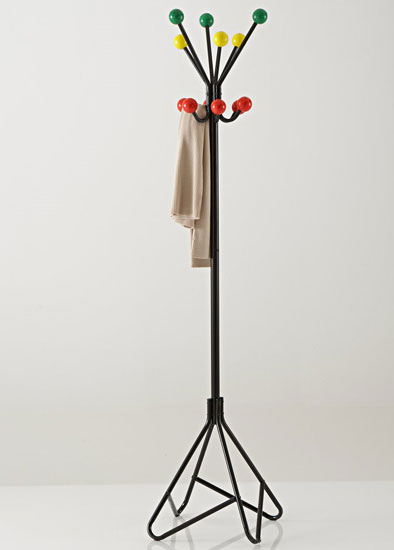 Great to see the Agama coat stand return to La Redoute and even better, the stand is now available for a cheaper price.
This was hugely popular when we mentioned it before. At the time, it had briefly been available, but disappeared almost straight away. Presumably because it sold out. Thankfully someone is on the ball and got it back on the website,
Why so popular? Well, this is such a striking, 1950s-inspired design and unlike anything available at high street prices. A black metal stand with those coloured balls at the end of the 12 'hooks' at the top. Practical, retro and stylish.
Around 173cm tall and with a price of £69. However, if you use the code HOME,  you get another £20 off. That means the stand is currently just £49. At least, while this new batch of stock lasts.