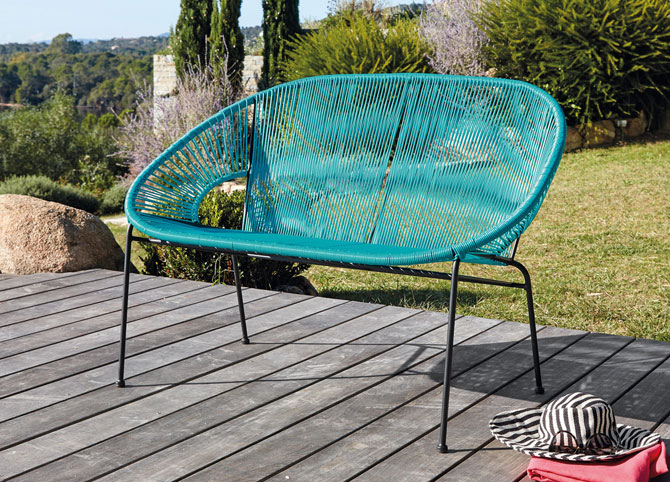 Where we are, the sun is out and the sky is blue. Time to freshen up the outdoors furniture. Time to look at the Copacabana retro outdoor benches at Maisons Du Monde.
It's another take on the classic 1950s 'Acapulco' design, similar to the ones we spotted at John Lewis http://www.retrotogo.com/2017/04/retro-style-salsa-outdoor-chairs-return-to-john-lewis.html recently. But there's a key difference here. This isn't a chair, it's a bench.
Specifically it is a two or three seater bench (depending on how close you want to be with your friends or family) in a choice of three colours and with the resin strings attached to a metal bench.
Perfect if you want a retro vibe in the garden, each one retails for £209.
Find out more at the Maisons Du Monde website