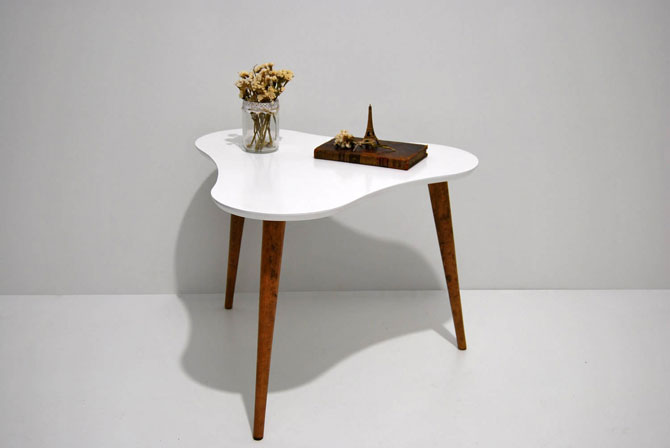 We mentioned the storage unit by the same maker recently, which was incredibly popular. So with that in mind, we thought we would flag up this coffee table by Moutinho Store too.
Like the storage unit, this is a midcentury modern-inspired piece, one with tapered oak legs and an MDF lacquered top in white. Nothing out of the ordinary there really. But the curvy shape of that surface really does add a little something to the design.
Don't like white? Don't worry – there are 10 colours to choose from for the finish. Surely one will suit your living space. As for the price, that's £177.47. Allow around three weeks for this too, as the piece is handmade.
Find out more at the Moutinho Store Etsy website