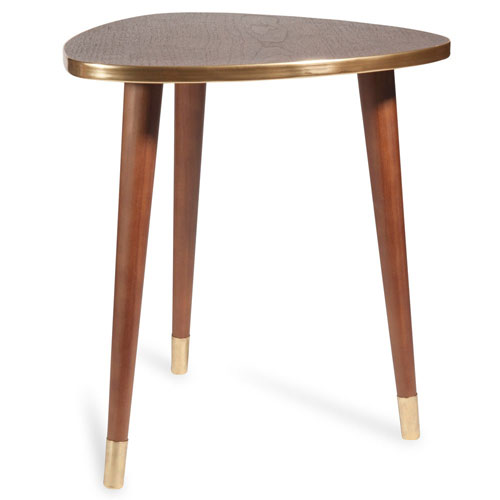 One of our favourite ranges has just offered up another design. The Sheffield side table at Maisons Du Monde.
As you might recall, the Sheffield range has given us the likes of a bookcase http://www.retrotogo.com/2017/04/sheffield-midcentury-style-bookcase-at-maisons-du-monde.html as well as a TV unit and some shelving http://www.retrotogo.com/2017/02/sheffield-midcentury-style-tv-unit-and-shelving-at-maisons-du-monde.html. Now it offers us thus rather more modest, but equally stylish piece.
A side table that could be from the 1950s, it has a wooden surface area, tapered wooden legs and metal trim or the bottom of the legs and that surface. Practical too. Everyone needs a table like this in the living room.
As for price, you can pick it up for £47.99.
Find out more at the Maisons Du Monde website