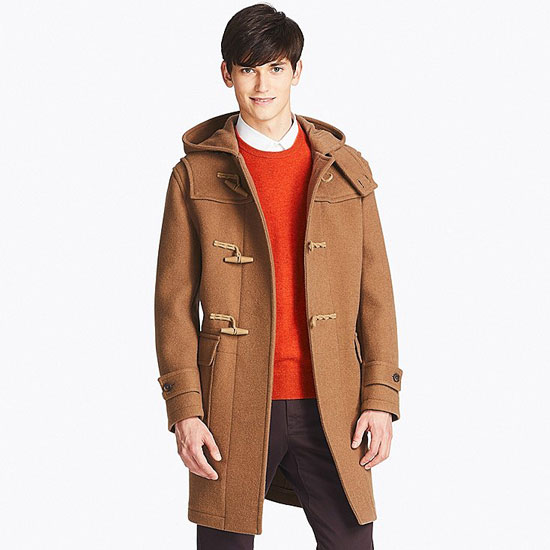 Temperatures dropping? If you can't afford to buy an original Gloverall duffle, then perhaps you should look at the wool blend duffle coats at Uniqlo.
OK, it isn't a 100 per cent wool Monty, but in terms of look, this isn't far off and the price is considerably cheaper.
Uniqlo has duffle coats for men in brown, dark green and navy, with the design bigger in the shoulders and waist and with a longer hem, finished with a wood toggle front closure with hemp cords plus button neck and cuffs.
£89.90 is the price for this autumnal essential.
Find out more at the Uniqlo website