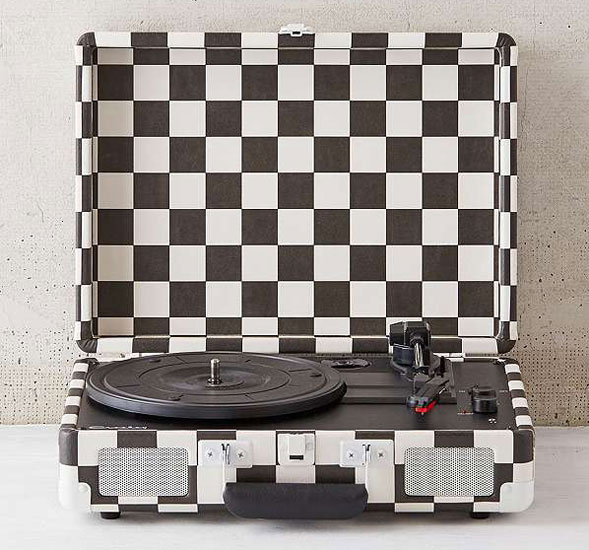 An exclusive pair of finishes for Urban Outfitters, although the design of the Crosley Checkerboard Bluetooth record player is perhaps a familiar one.
But as we said, the finish isn't. This bold checkerboard design is exclusive to Urban Outfitters in both the orange and black and the white ands black. Definitely something to stand out from the crowd, regardless of which one you go for.
But this is a familiar Crosley deck, with a faux leather briefcase, Bluetooth connectivity, a three-speed deck plus full-range stereo speakers.
Online only at UO, each sells for £89.
Find out more at the Urban Outfitters website