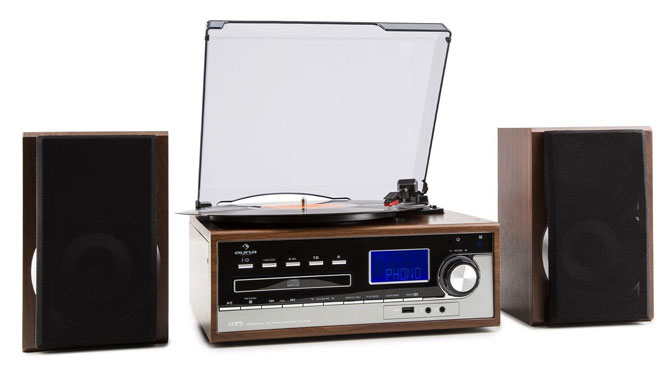 We featured the Auna Belle Epoque audio system earlier in the year. It has now been followed up by the Auna Deerwood stereo system.
It's a different kind of retro. The last one out had a 1960s vibe, but this one is more like the kind of stereo system you might have picked up in the 1970s. Well, in looks anyway.
The inner workings are a far more contemporary affair. In fact, this modestly-sized unit really does pack a lot in.
That includes a belt-driven record player, a side-mounted cassette deck, a USB port for music playback, an audio-encoding function of record, cassette, CD and AUX on USB, FM radio with 10 memory slots, an AUX input for connecting external audio devices such as MP3 or CD players and computers, as well as plenty of other connectivity options and a pair of 2-way bass reflex speakers.
So a retro look and modern-era output, as well as a place to listen to some of your older recordings. It is available at Amazon for £124.99.
Find out more at the Amazon website