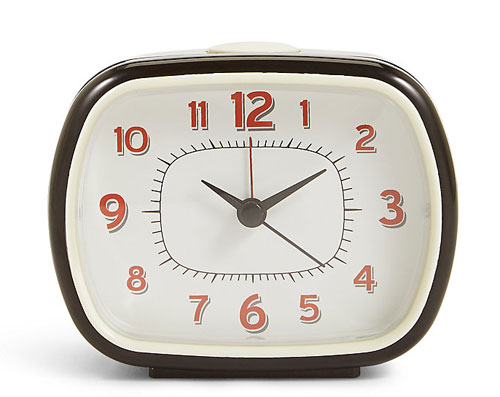 Something cut for the bedside table? Check out this bedside alarm clock at Marks and Spencer.
It pretty much is what just that, a super cute little alarm clock, which no doubt wakes you up with a sharp 'trill' when it's time to head to work. The rest of the time if just sits there, looking cool and retro and a little lost in the modern era. Not that we're complaining about that.
It's powered by a single AA battery and costs just £15.
Find out more at the Marks and Spencer website