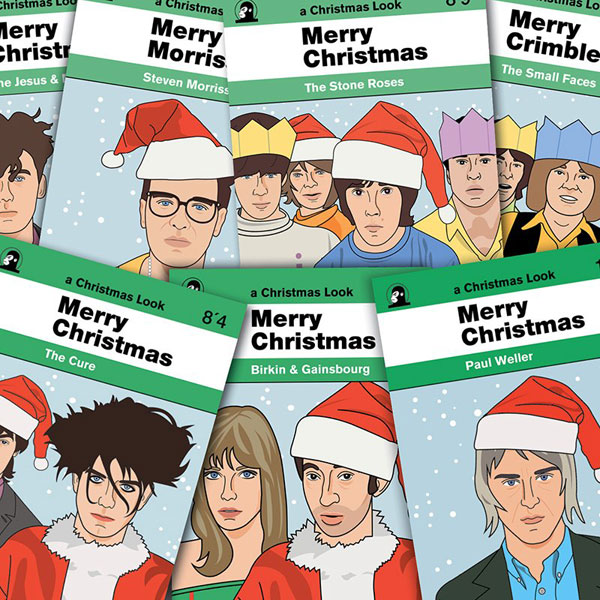 I think we're in the run up to Christmas now. Which means we're safe to mention the retro music Christmas cards by Piper Gates Design.
Sold individually, these are ideal for a music-loving friend, especially if he or she is a fan of any of the featured acts. There are a good number too, everyone from the Cure, The Jesus and Mary Chain and Mark E. Smith through to Morrissey, The Jam, The Small Faces and Serge Gainsbourg. Plenty in-between too.
All have the same classic paperback look, all are A5 in size and all sell for £2.99 each.
Find out more at the Piper Gates Design eBay page