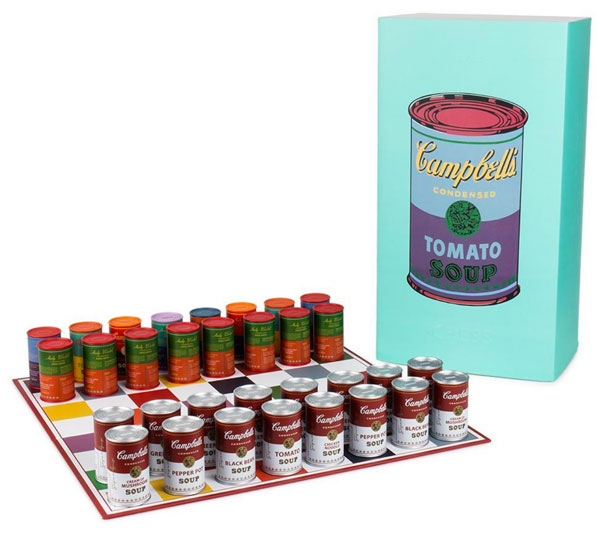 What do you get the pop art lover who has everything from Christmas? Perhaps this amazing Andy Warhol Campbells Soup Can Chess Set by Kidrobot.
It's a pretty amazing thing and officially licensed, produced in conjunction with The Andy Warhol Foundation.
As you can see, the set features Andy Warhol's iconic Campbell's Soup Cans as chess pieces on a colourful 'pop' board with felt accents. Each of the vinyl 3-inch Campbells soup can is labeled and printed on top so you can actually play a proper game of chess if you want to.
If not, just get it on display and pick up admiring glances from your art-loving friends.
$500 is the price, which is around £381 and they do ship internationally.
Find out more at the Kidrobot website