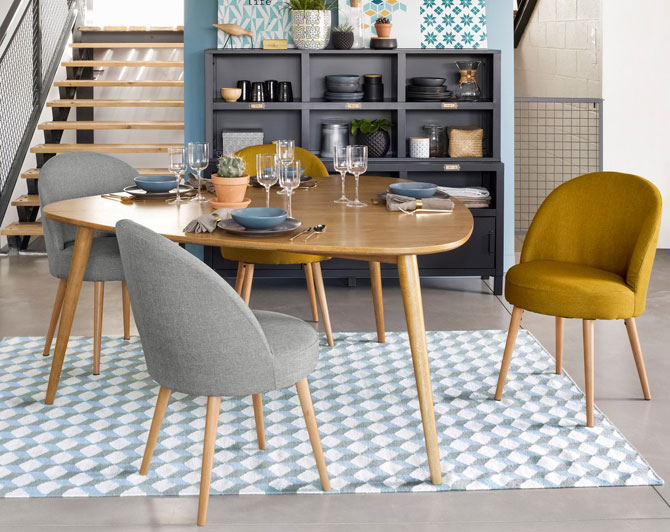 Worried about dining space for Christmas? If you are upgrading, do check out the Quilda dining table at La Redoute.
Another addition to the wonderful Quilda range at La Redoute (search the site for all the other pieces), this one adds some midcentury style to your dining room with a design that's both stylish and functional.
This is a triangular-shaped table with angled / tapered legs, made from oak and with space for six diners. That plain wood finish adds some flexibility too. Of course you can opt for the dining chairs from La Redoute, but it probably works with a number of other designs too.
Oh yes, one other thing. La Redoute currently has a Black Friday deal on with 40 per cent off everything. So officially this table is £635, but if you knock off the discount, it's actually nearer the £400 mark.
Find out more at the La Redoute website