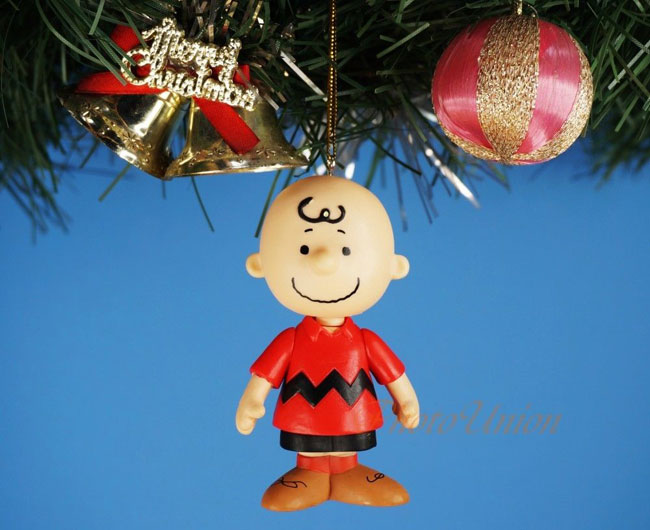 Yes, it's that time or year once more, when we go buy a tree or dig one out of the loft. Either way, it needs decorating. If you need your tree revamping, check out ten of the best retro Christmas tree decorations and baubles available right now.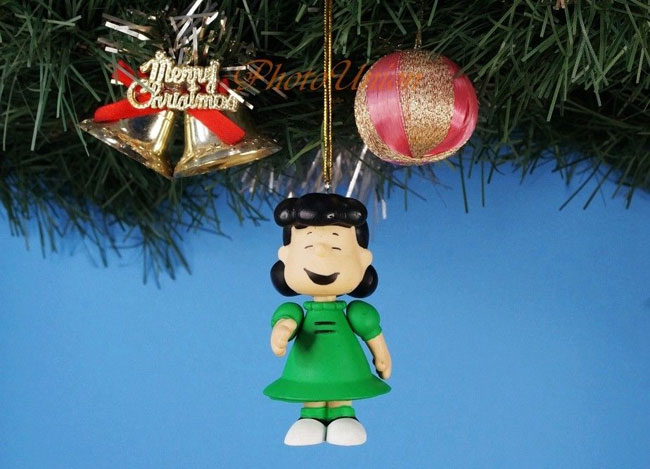 Charlie Brown and Peanuts tree decorations
Yes, we love Peanuts, so of course we went looking for some decorations featuring the Charles Schulz characters.
We eventually found these on eBay, featuring most of the gang and although not huge, they do have the benefit of being on the affordable side. In fact, the seller will throw in free standard delivery if you buy two or more as well.
Find out more at the eBay website
Linea Camper Van tree decoration at House of Fraser
There are plenty of variations on this particular theme, but we eventually went for this VW at House of Fraser.
Why? Well, we like the Linea design with the tree on top of course, But it id also discounted down to £7.50, which definitely sweetens the deal.
Find out more at the House of Fraser website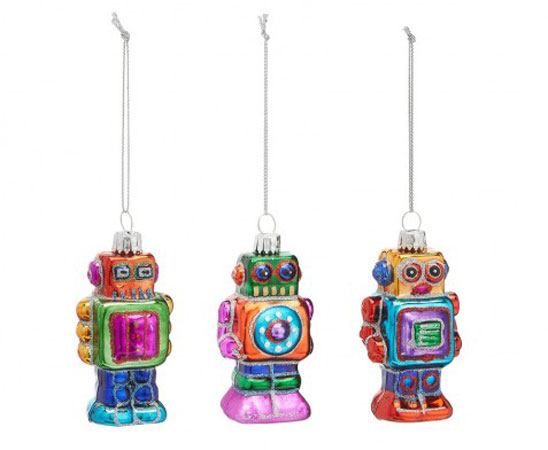 Retro robot tree decorations at Paperchase
Again, a well-worn theme, but we like the look of these particular robots at Paperchase.
A set of three, made of glass and with a look straight out of a 1950s sci-fi movie. All for £12.50
Find out more at the Paperchase website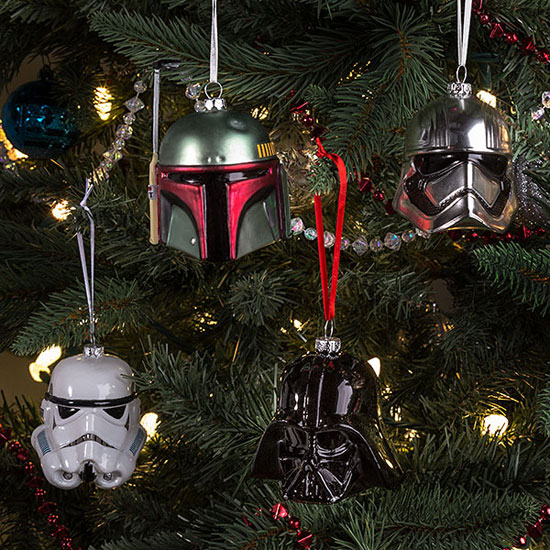 Star Wars helmet decorations at ThinkGeek
We just had to feature these Star Wars decorations, which somehow manage to make the sinister cute.
The heads of iconic Star Wars characters are reproduced as festive baubles. All blown glass and all officially licensed, Love them.
Find out more at the ThinkGeek website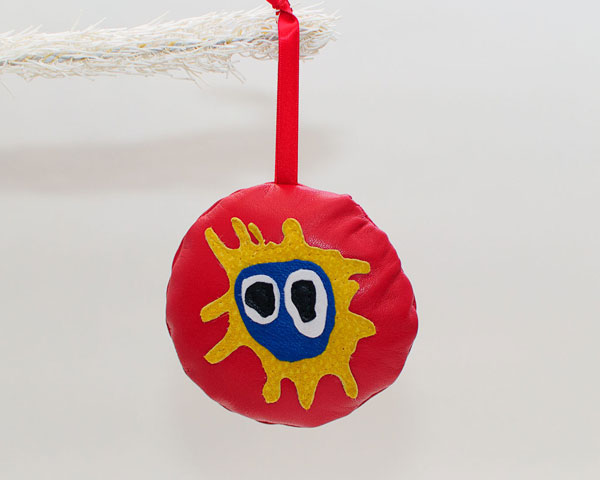 Classic indie and rock decorations by Mrs Bojingles
Whether it's classic rock or more obscure indie, there should be something in this range for you.
Of course, we have flagged up the Primal Scream Screamadelica decoration above, but you can choose from The Pixies and Teenager Fanclub through to Neu!, Lou Reed and Bowie. These handmade design are great as a gift for a music lover too.
Find out more at the Etsy website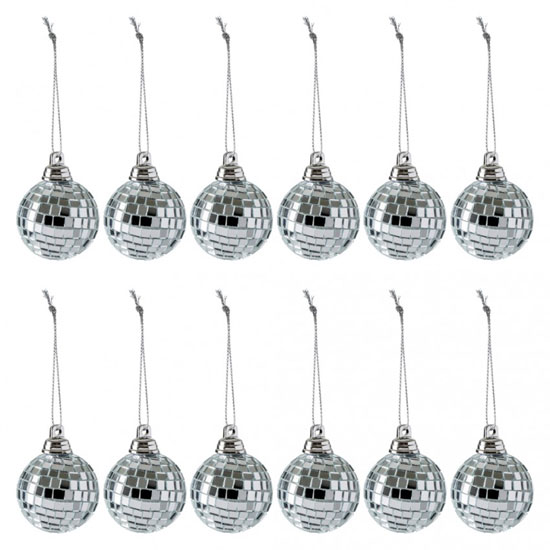 Disco ball decorations at the Conran Shop
Something in volume, but every bit as eye-catching.
You can get these disco ball baubles in a set of 12. Perfect for adding some light and glamour to your tree and if you love the 1970s disco era, all the better.
Find out more at the Conran Shop website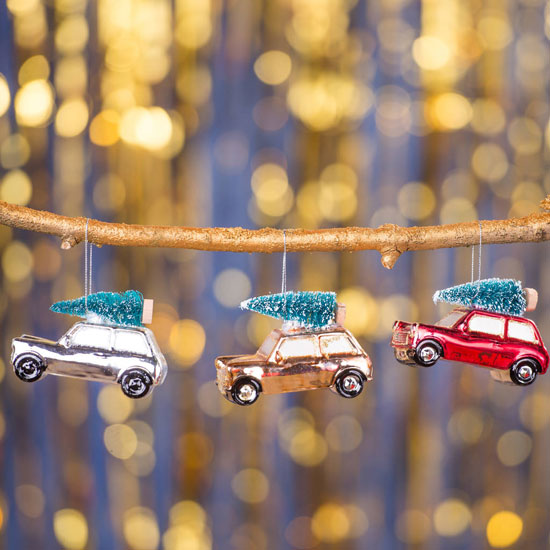 Festive Mini tree decorations at The Little Boy's Room
If you want to go all Italian Job this Christmas, check out these retro Mini designs.
Ok, red, gold and silver aren't the colours from the 1960s movie, but they do work a treat on a tree. You have to buy them individually too, although you can get a small discount if you go for all three.
Find out more at the Not On The High Street website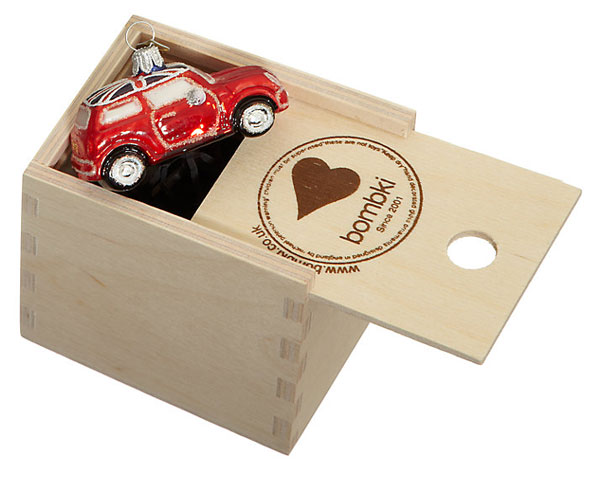 Note that you van also get this Bombki Mini decoration from John Lewis (pictured above) if you want a little more bling on your Mini.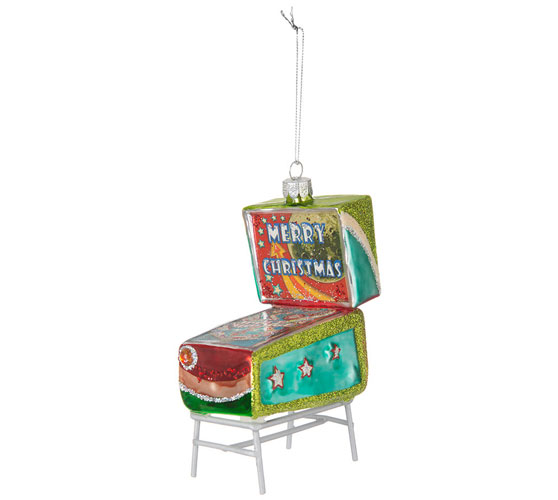 Pinball machine decoration by Kurt S. Adler
This is far from the cheapest, but we love the quirkiness of this particular design.
Made of glass of course, it offers a pinball machine for your tree and so much detail within that design. But at £25, this is something you will really have to look after.
Find out more at the Amara website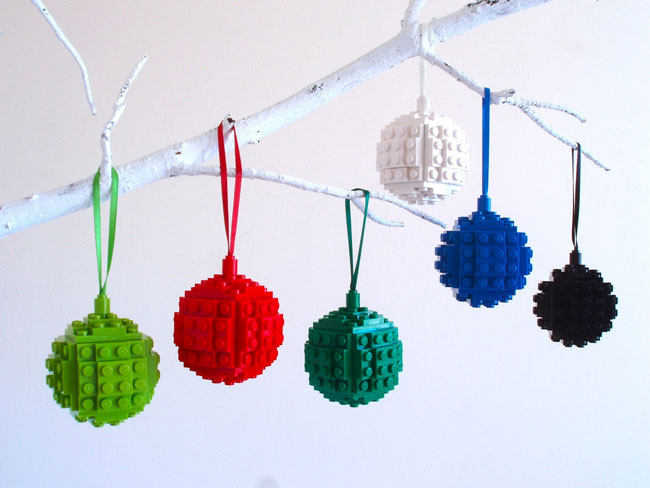 Lego baubles by Bits and Badges
If, like us, you love a bit of Lego, then you might want some for your tree.
These baubles are made from brand new Lego bricks and plates in the colour of your choice and look pretty stunning when built. They work well as a group in different colours too.
Find out more at the Etsy website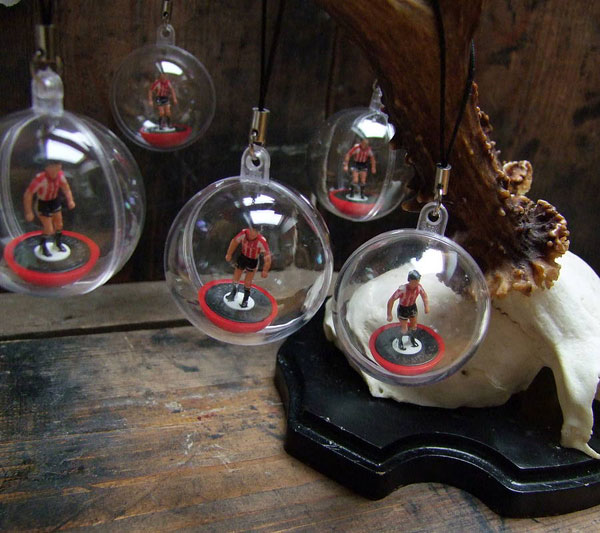 Subbuteo player decorations by Home & Glory
The seller doesn't actually use the word Subbuteo, perhaps because of a trademark issue. But that's pretty much what you get here.
Choose your team and a player in those colours will appear in an acrylic bauble at your home, ready to hang. If might get pricey if you want a full team, but at £9.50 they are not badly priced for one or two.
Find out more at the Not On The High Street website
Also, if you want something classy, check out the modernist Jonathan Adler Christmas decorations or if you want more tradition, have a look at the paper Noella decorations at Habitat.