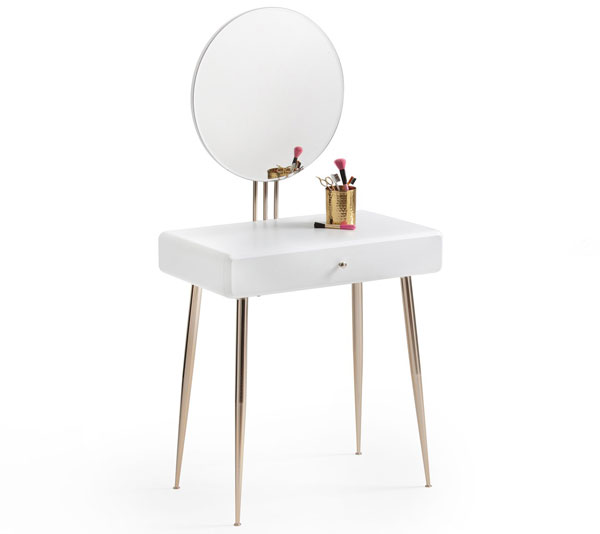 Now this is different. But the Topim retro dressing table at La Redoute is different in a very good way.
This is a dressing table, but a million miles away from the 'wood with mirror' dressing tables that pretty much dominate the market, retro or not. Dressing tables often sit in the corner of the room, trying hard not to stand out from the crowd. This one is the polar opposite.
The Topim (strange name I know) is a compact design that packs a lot of 'wow' into that small space. A white 'table' with integrated drawer is supported by those skinny metallic legs and above e all of that is the circular iris, supported by three more metallic stems that match the legs.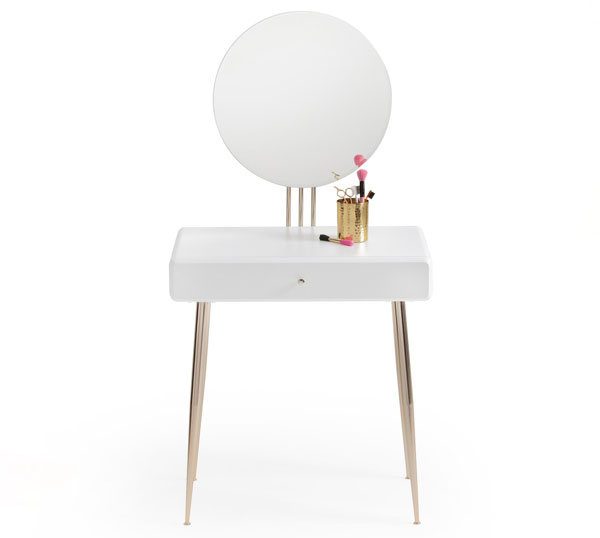 It's a practical piece of course, not least if you need something like this but don't have much space to play with. But it is also a wonderful piece of eye-catching retro design, reminiscent of something futuristic from the 1950s Yes, I like it a lot.
If you do too, the Topim is available right now at La Redoute. It is officially priced at £295, but with 25 per cent off everything at La Redoute right now (use the code SAVE), you should be able to get it much cheaper.
Find out more at the La Redoute website