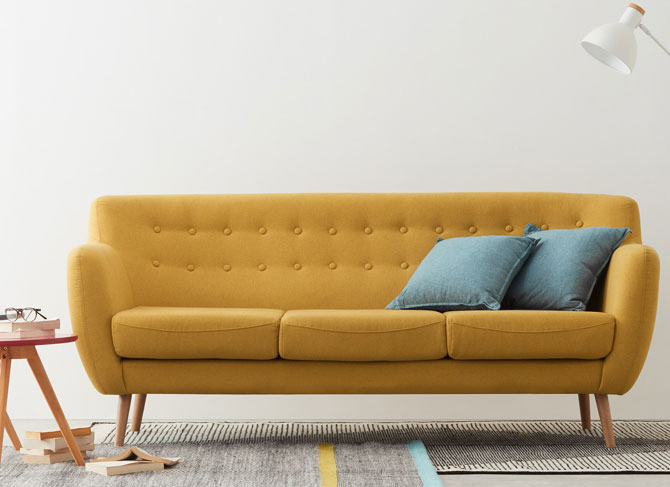 Nothing too radically different here in terms of midcentury sofas, but I still like the look of the new Rana sofa range at Made.
When I say not radically different, that's certainly not a criticism. I'm just making the point that this is very much in tune with a other midcentury modern designs out there. Which is perhaps because this is what the people want!
Thus is classic MCM, with curved corners a rounded back and button details across both the two-seater sofa and the three-seater design. Tapered wooden legs of course. I really wouldn't expect anything less.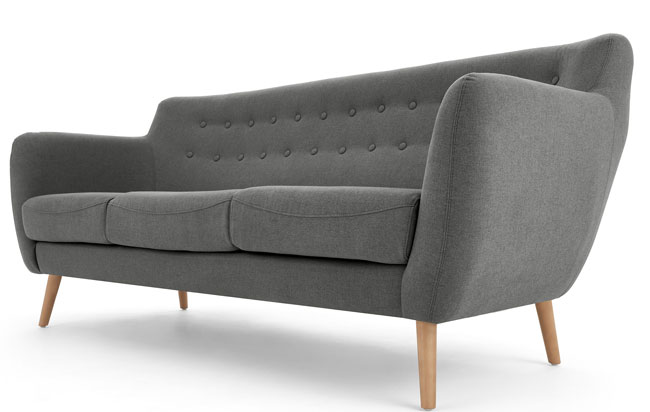 As for the colours, take your pool from the bolder yellow (definitely the one to have if your room can take it) or opt for a more subdued grey. Both are priced the same.
Talking of the price, the Rana sofa sells for £599 for the three-seater version and £499 for the smaller two-seater. Both are available now directly from Made.
Find out more at the Made website