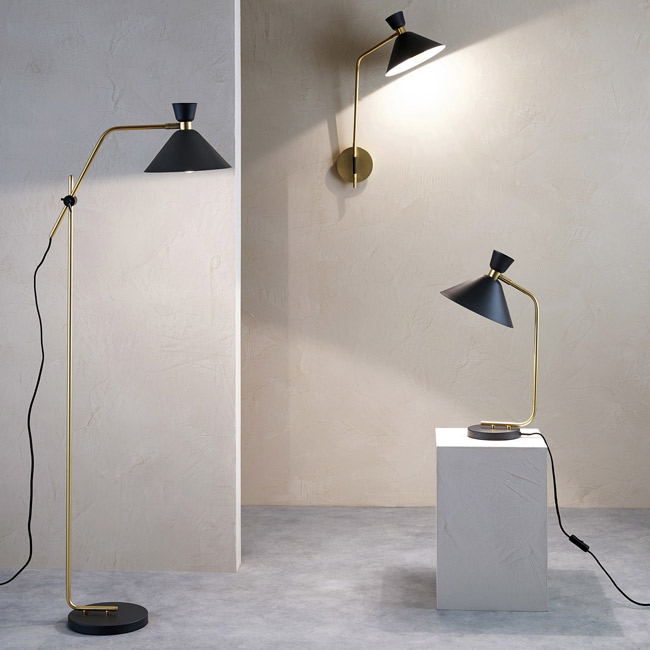 Not just one fitting, the Zoticus 1950s-style lighting at La Redoute is a full range of designs, depending on your specific needs or budget.
It's an interesting one too, not least from a retailer you would probably class as 'high street'. At least, in terms of pricing. This isn't designer lighting, but it looks very much like it.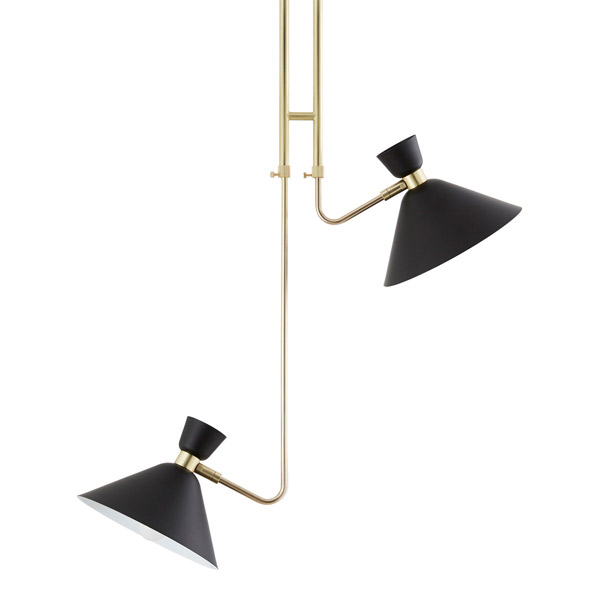 The bad news is that not quite all of the designs are available to buy as yet. In the top picture, you can see a floor lamp and a table lamp, neither of which are currently being offered for sale. I can only presume that they will follow very soon. But the rest of the designs are available to buy, offering a lot of versatility when it comes to lighting too.
As for the look, it reminds me more than a little of the Greta Grossman designs of the 1950s, like the G10 lamp for example. It's also like the Curvilinear range by West Elm that was out last year. You get the idea, 1950s and midcentury modern, with a mix of black and brass. If that's the way you are taking your home, this range is well worth checking out.
As I said, versatile too. The double pendant ceiling light is adjustable, not just in terms of moving the shades, but with the height of each shade too. That option yo adjust also extends to the three remaining wall lights too, but in their own unique way.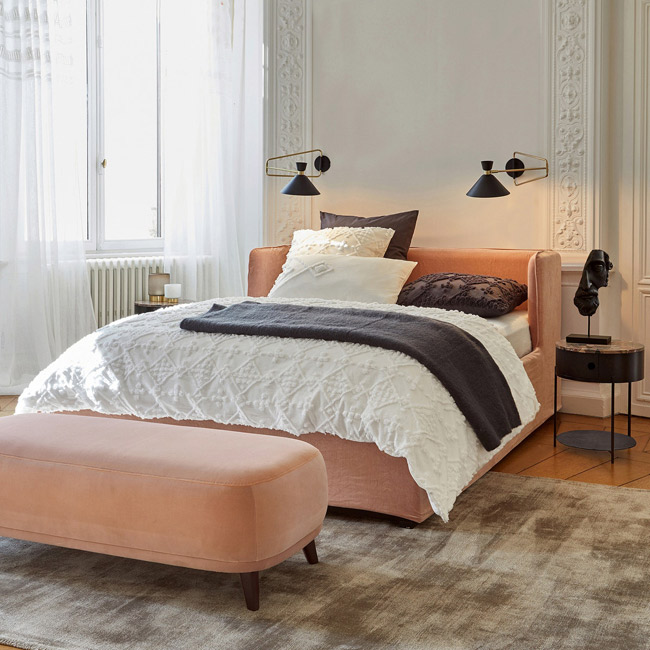 Price is on its side as well, which is usually the case for La Redoute, whether that's its furniture range (always worth keeping an eye on) or its associated accessories.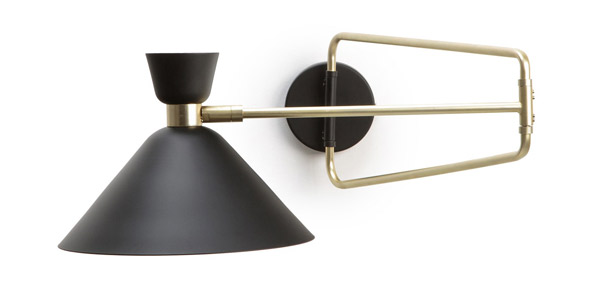 With this range, the ceiling light is £180, with the other three wall lights prices between £120 and £160. Of course, La Redoute always has a deal on and right it is money off depending on what you spend. So spend £150 and get £60 off or spend £100 and get £40 off. That adds up to a massive saving across this range and its others too.