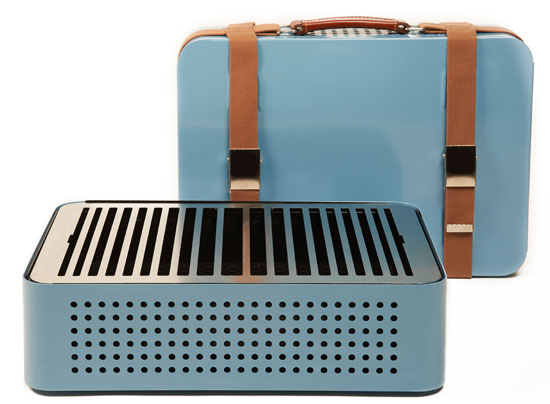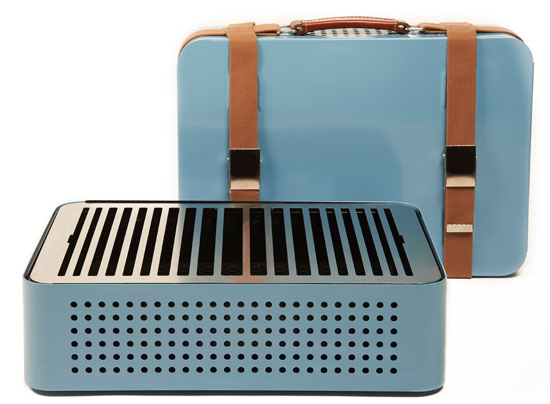 Yes, we're nothing if not topical. The sun is shining and someone will have uttered toe word 'barbecue' to you at some point. If you think it's a good idea, you can alway opt for the wonderful Mon Oncle retro-style portable barbecue.
Quite simply, this is the barbecue that looks like a vintage suitcase, complete with leather handle. That's enough for us. But there's more. Once you open up the vintage suitcase you'll find a portable tabletop barbecue that's easy to set up and to dismantle and with a stainless steel grill plus holes to 'allow the air to flow', making it more powerful and of course, the grill hotter. It also makes sure the case doesn't overheat.
It isn't cheap at £298, but it is a very hip thing to own.
Find out more at the Trouva website
https://www.trouva.com/shop/search/mon%20oncle