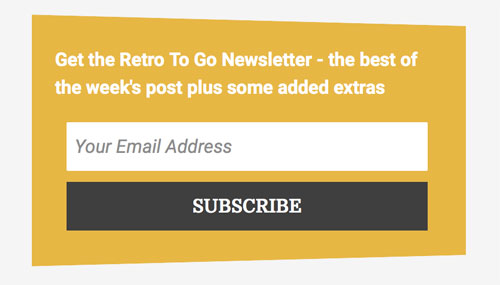 Thanks to all of you who have signed up to the Retro To Go weekly newsletter so far. If you haven't please do, as the first one is planned to go out at the end of the week.
You will find the sign up box (which looks just like the image above) in the right hand corner of the site. We are still panning what to out in it, but expect the best of the site, a round-up of the rest, eBay finds, retro houses and non-site stuff too.
All in one lovely weekly newsletter.
Fancy it? Sign up now at the Retro To Go homepage.