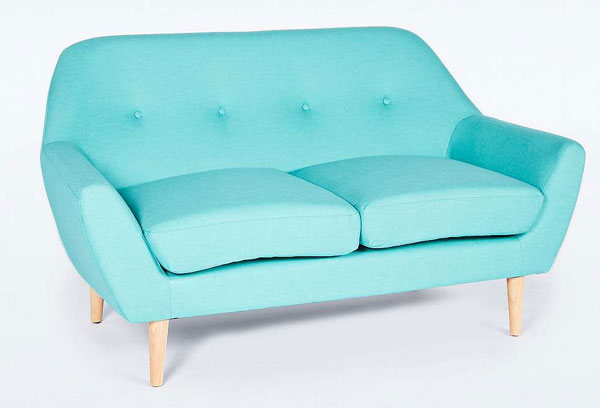 The sales are slowly but surely arriving, with the Urban Outfitters sale starting today.
Deals to be had in fashion for men and women for sure, but we're focusing on the home section of the sale for now, which is well worth a browse. First up, the Sofia sofa range is discounted is you want something midcentury. That includes the two-seater above, which is down from £500 to £295.
Also in there is this Polaroid Instant Snap Digital Camera in pink, down from £110 to £55 and this 1970-style curved bathroom unit in two colours is £45, down from £95.
Have a look at everything at the Urban Outfitters website.