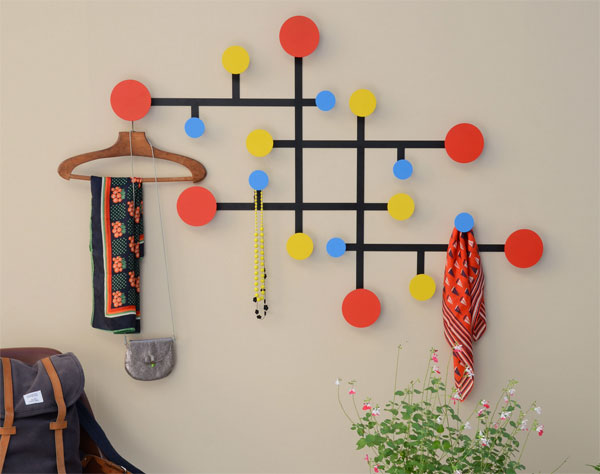 Once again, the artwork of Mondrian is the inspiration for some interior design. In this case the Piet coat stand by Presse Citron.
It works too, both as a functional piece of design and if you don't have many coats, as a rather cool piece of art for the hallway too. Different configurations are available, both small and large, with each offering the same black steel structure and coloured discs.
If you want one, prices start at £34.
Find out more at the Made in Design website