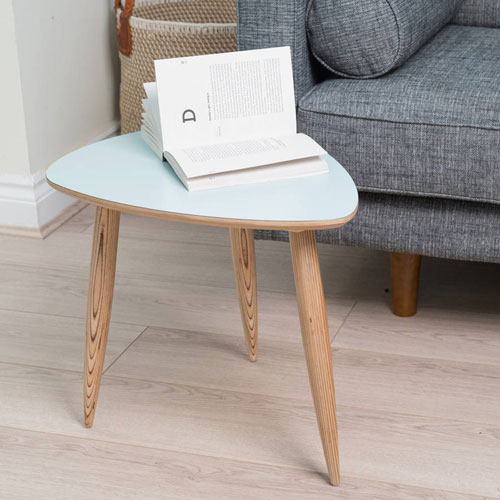 We have featured similar pieces before, buy these pebble shaped midcentury-style side tables by The Clementine have one thing in particular going for them – colour.
Of course, the pebble-shaped surface is a selling point, as are the tapered legs, but the fact that these are available in four bold shades is the clincher for us.
Each one is also handcrafted by traditional carpenters in Cornwall exclusively for The Clementine too, which is a nice touch.
As for price, £120 gets you one.
Find out more at the Not On The High Street website