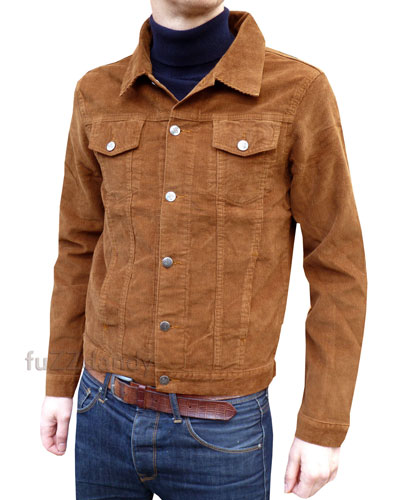 If you can't quite stretch to a Levi's Type III cord jacket, you can always try one of these vintage-style cord jackets at Fuzzdandy for a fraction of the price.
Of course, you don't get the Levi's branding with this one. But you get the vintage / 1960s 'look' and a wide choice of colours for the cord finish, two of which are pictured here.
The jackets are made in England and feature a button front, two chest pockets and hidden side pockets. Check the retail site for the exact measurements, but for reference, these go from small to XXL.
As for the price, these jackets sell for just £39.99, which is a far cry from the £200+ for a Levi's version.
You can buy them from the retailer's Amazon site
or their eBay shop.