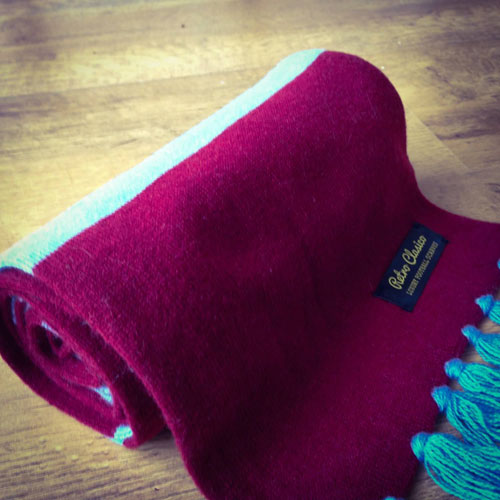 The temperature is definitely starting to drop a little outside. Before long it will be positively chilly. But on the plus side, it will be ideal weather for one of these striped football scarves by Retro Clasico.
These are old school football scarves with a premium finish. Yes, the class striped football scarf with tasselled edge in your club's colours. Yes, YOUR club, as the range covers the Premier League, Championship, Leagues One and Two, the Conference, Scotland, European clubs and international teams. Hopefully that covers most, if not all of you.
Each one is made of 100 per cent pure merino wool, 170cm long and 20cm wide and with a double thickness, tight knitted construction. Each is milled and woven exclusively for the maker in Nepal.
Sold in a presentation box, each one retails for £29.95.
Find out more at the Retro Clasico website