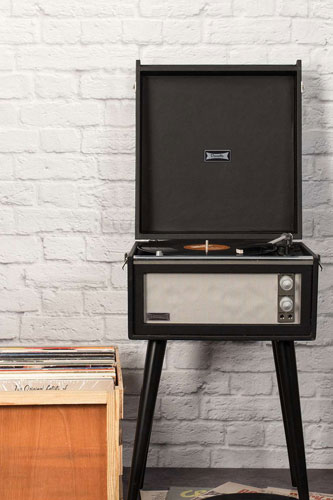 The retailer tends to stock a lot of retro audio-related items, so it's no surprise to see a few in the Urban Outfitters Black Friday sale.
Have a browse yourself, but we have picked out a few in advance.
Above is the UO X Dansette Black Standing Record Player, although note it is the model with the EU plug. It is down from £250 to £175.
Below is the Crosley Keepsake Wood Vinyl Record Player, down from £165 to £115.50 (there are more Crosleys marked down too), the metal vinyl storage shelf (down from £125 to £75) and the Crosley Harper Wireless Speaker, down from £80 to £56.
View everything at the Urban Outfitters website.