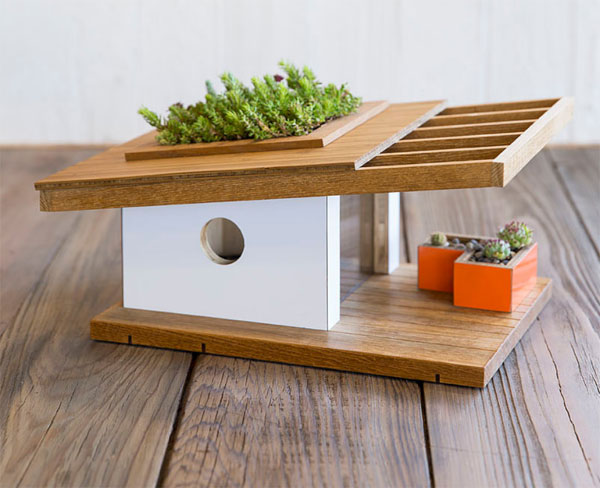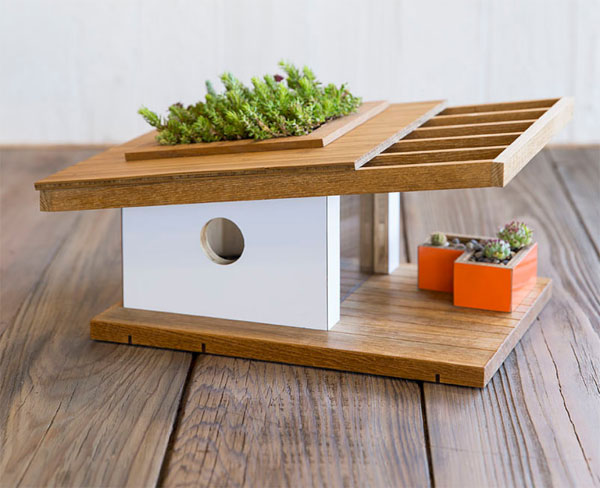 These really are mini works of art. But the midcentury modern-inspired birdhouses by Sourgrassbuilt are very practical pieces too.
All the designs are created by Californian Douglas Barnhard, influenced by architecture of the mid-20th century, including the Eichler houses prominent in his home state.
We love them all. But we have picked out a few of our favourites, which hopefully will appeal to you too. Above is the Eichler-inspired Sunset Modern, while below you will find the Kauai House, which is based on Hawaiian architecture, the Sunnyvale (also an Eichler-inspired build) and the Highlands, which is also based on Californian MCM.
If you want to treat your local wildlife or just want to brighten up the garden, the houses are available online, with prices starting at $169.99.
Find out more at the Sourgrassbuilt website