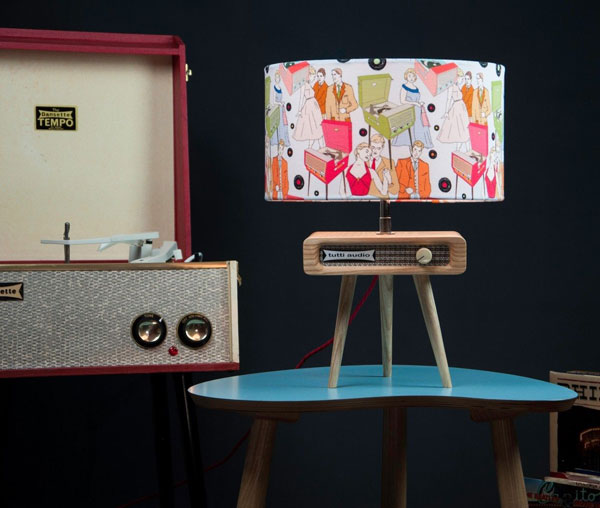 We have featured plenty of Dansette record players, but this Dansette-inspired table lamp by Tutti Audio is the first time we have seen a Dansette as a light source.
Ok, it isn't actually a Dansette. The is a new and original design by Tutti Audio, with the eye-catching shade the work of designer Lizzie-May Amos. Was for the boys of the light, that has the Dansette-esque design complete with speaker material, along with a volume knob that acts as a dimmer and those lovely tapered legs.
Not cheap at £395, but definitely a talking point as well as a functional light.
Find out more at the eBay website