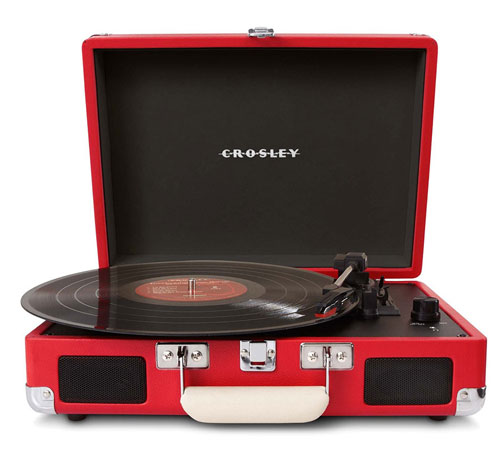 If you have been looking for a Crosley Cruiser turntable, then it might be worth checking out Secret Sales.
They have a selection of the retro record players discounted right now. In fact, the colours you see here. All are much the same in functionality, with a briefcase design in wood, a three-speed deck, built-in stereo speakers and all the usual connectivity options.
Right now you can get one here for £50, which is cheaper than most – if not all – other places we have looked. But do check that yourself. Note that the deal only lasts for another day.