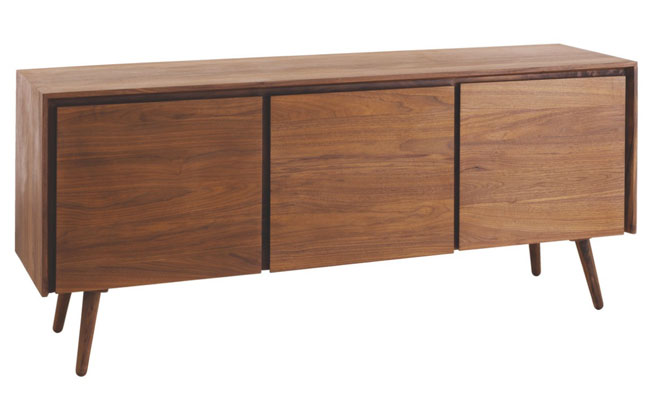 Another sale just started and like many others, the Habitat sale promises discounts of up to 50 per cent.
Like many others, the headline discounts aren't the norm, but there are significant savings on some retro / midcentury designs in the current Habitat range.
That includes the Vince walnut sideboard above, which is down from £795 to £595, as well as the 1970s-style Hendricks velvet sofa (now £1,200 from the original £1,600), the Fitz retro glass table lamps (now just £9 each) and the Pedley shelving units in various sizes. The one below is down from £545 to £250.
So much more too. Have a browse at the Habitat website.