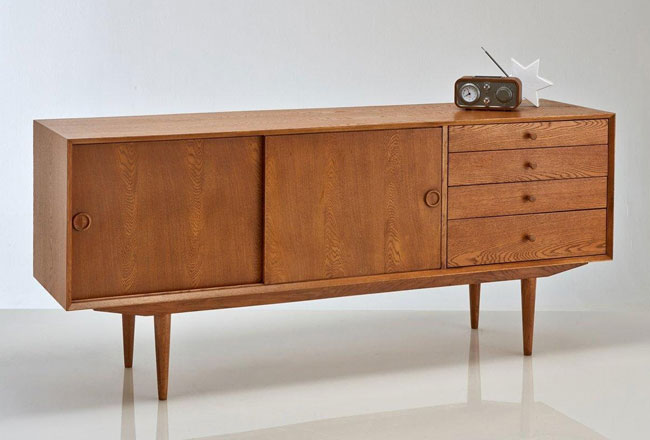 We have featured a number of La Redoute designs this year, not least be cause they seem to have gone big on midcentury modern in 2016. So 30 per cent off the lot seems appealing.
Yes, no matter what the design, there is 30 per cent off. Just check the archives for some of our picks this year, but if you are in a hurry, we will refresh your memory with the wonderful Quilda sideboard above (list price £949) or the Flashback coffee table with a new lacquered finish (from £149), the Jimi Vintage Two-Tier Coffee Table in various finishes (£199) and the Quilda writing desk (£349).
Obviously you can take the 30 per cent off all of those prices when you use the code HOME30 at checkout.
You can see everything at the La Redoute website. Check out the clothing too, as that is up to 60 per cent off.