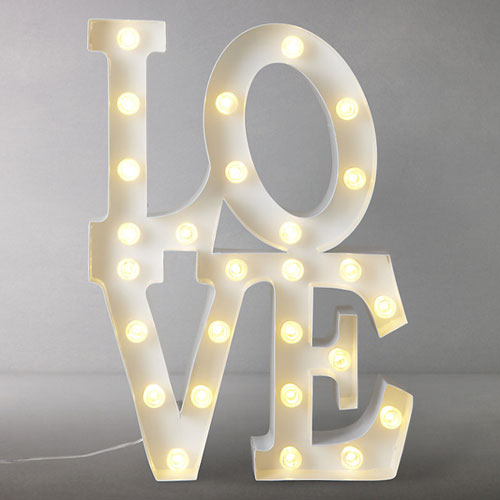 One of the biggest sales around has just kicked off – the John Lewis Clearance.
As ever, it's an across-the-board clearance, a mix of big markdowns, special buys and price matching – the first of those being the most interesting obviously.
Really, you need to check it out yourself as there is so much there. But we have picked out a few of our retro favourites.
Above is a Robert Indiana-inspired LED Love light, down from £50 to £25, while below is a Verner Panton Moon pendant light in copper (£339 down from £678), a 1960s-style John Lewis Aston DAB/FM Radio (£24.95 down from £39.95), the John Lewis retro Twiggy Chair (£199 from an original £299) and the MissPrint Denver Rug, which was between £275 and £550, but is now between £135 and £275, depending on size.
So much more too. In fact, we haven't touched fashion at all, of which there is plenty. See everything at the John Lewis website.