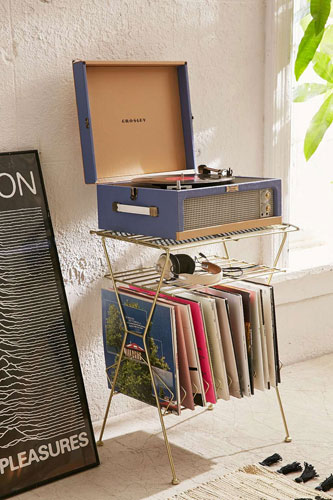 Not a huge number of retro designs in the Urban Outfitters Sale, but some worthy of a mention.
Obviously do check out the women's fashion too Urban Outfitters Sale, as there are a lot of decent vintage-style designs marked down there. But for now, we will focus on the home area.
The Metal Vinyl Storage Shelf above is down to £90 from £125, the retro-style Copper Hexagon Shelf is at £20, down from £30, the super-cute Kafe Table Lamp is at £40 from £55 and the Crosley Cruiser Tan Suedette Vinyl Record Player  is down from £100 to £70.
Check out everything at the Urban Outfitters website.