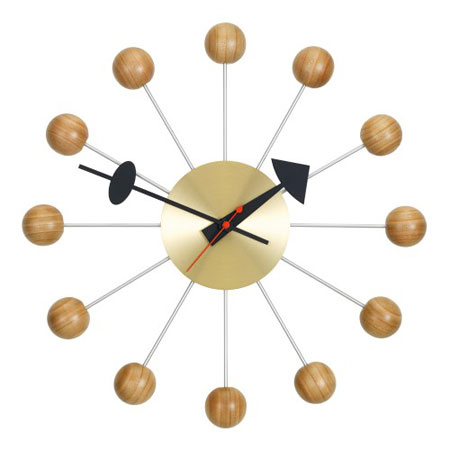 You can actually get a version of this discounted in the Heal's sale. But this 1950s George Nelson-designed Ball Clock in a cherry finish is an all-new product.
But it is, of course, the same classic design. A midcentury gem from the 1950s and George Nelson, one of a group of designs that promoted modernism for the American home.
Like moat of the others, this is still an incredibly striking design six decades on and something of an iconic piece too. Think midcentury and you think something like this.
The latest reissue is a mix of cherry and metal with a high quality quartz movement within, powered by a single (included) battery. If you want one, the price is £257. If that's a little pricey, check out the variations in the sale.