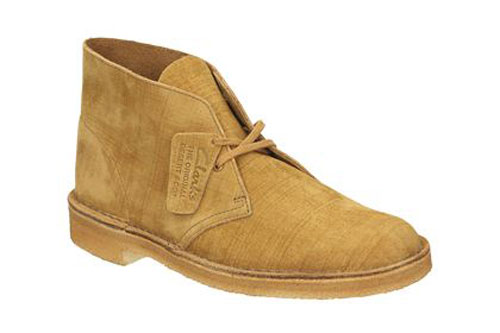 The prices at Clarks have just dipped further with the start of the Final Clearance. It means you can pick up desert boots for men and women at half price.
Of course, that's a good thing, as the style is a timeless classic as well as a mod staple. So if you want a pair, now might be a good time to shop, especially as most sizes are (as I write) still available.
In terms of examples, the bronze suede boots above are £52.50, which is down from £105. Below is the dark tan boot for women, now £47.50 from £95, the men's rust leather style at £49.50, from £99 and if you are worried about the weather, the Gore-Tex desert boots, which don't have the full 50 per cent off, but are at £84 from £120.
You can browse them all at the Clarks Final Clearance site.
Via Modculture