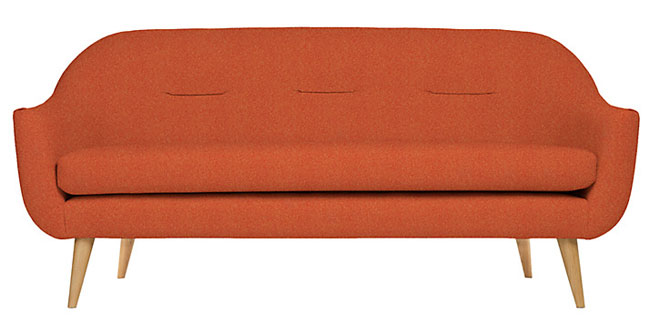 Not to be confused with the Jonathan Adler seat of the same name, the Content by Terence Conran Marlowe sofa is available via John Lewis.
This is the Conran take on a classic midcentury modern sofa. It's a large, three-seater model in a choice of the three colours you see here, each with 'kiss pleated' arms and an ergonomically sensitive foam seat cushion.
The sofa is also upholstered in 'soft to the touch' felt and is finished with those lovely turned oak legs.
Looks the part, that's for sure. But note this isn't the cheapest option out there at £1,149.
Find out more at the John Lewis website