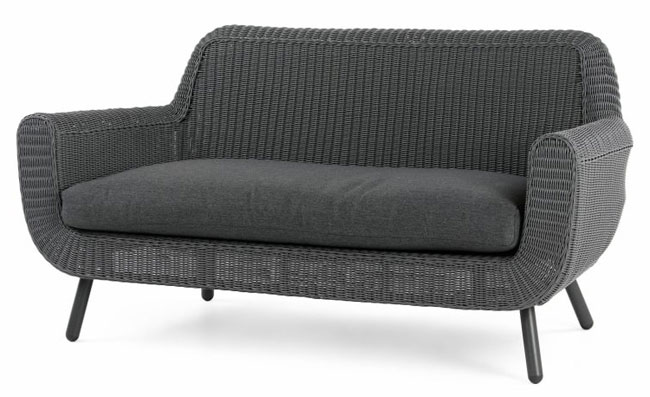 How does the idea of something retro in the garden grab you? If it does, check out the Jonah outdoor seating at Made.
Yes, this is a remake of the indoor midcentury-style seating by James Harrison. But adapted for the garden / sun room / conservatory or any other similar space.
This time the sofas and armchairs are weatherproof (just as long as you bering in the cushions during a heavy downpour) thanks to the poly rattan and iron construction. However, they do keep that the same retro shape, which is definitely a plus point.
The colour options are grey or teal, with a choice of a large or small sofa, as well as an armchair. In terms of price, that starts at £299.
Find out more at the Made website