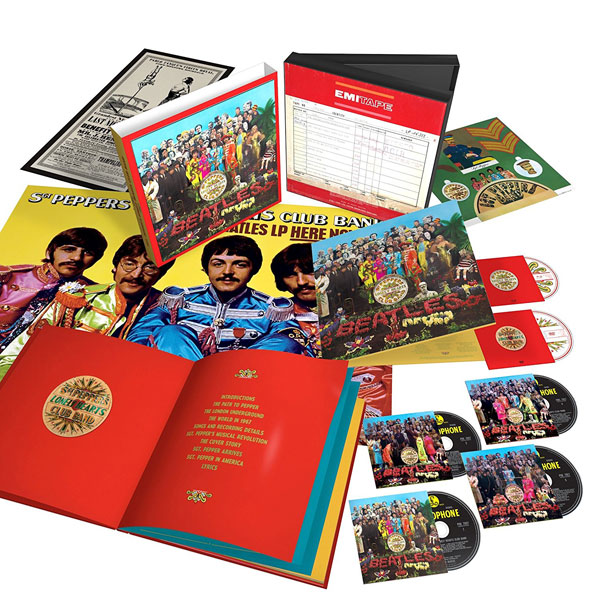 Note all articles are independently researched and written by myself. However, if you buy via one of the links it may be an affiliate and I may earn a small commission.
Yes, it is 50-years-old and to celebrate, we see the release of this stunning Sgt. Pepper's Lonely Hearts Club Band 50th anniversary box set from The Beatles.
This is the first time the album has received the 'deluxe' treatment and thankfully Universal Music  is making it count. This is huge.
The first disc features a new stereo remix of the album by Giles Martin and Sam Okell using the original tapes, with two additional CDs of Sgt Pepper sessions featuring 33 recordings from the studio sessions, all mixed for the first time from the four-track session tapes, sequenced in chronological order of their recording dates.
The mono version of Sgt. Pepper isn't ignored. That's to be found on the fourth disc of the set with six bonus tracks including 'the lost version of Lucy In The Sky With Diamonds' and the Capitol Records Mono Mix of Penny Lane.
That's not all. A DVD and Blu-ray include 'fully restored' version of the 1992, 50-minute documentary The Making Of Sgt. Pepper and 5.1 surround and hi-res stereo mixes of the album, plus Penny Lane and Strawberry Fields Forever. The DVD and blu-ray are the same in terms of the content, but the blu-ray has lossless 5.1 and enhanced visuals.
Finally, the box has a 144-page book full of rare images, handwritten lyrics and recording notes, plus two posters and a replica of the original cardboard cut-out insert. All of which is on an outer box designed to look like a period EMI tape box, over which fits the classic Peter Blake artwork.
Quite something. If you want one, £109.99 is the price, with the box set released on 26th May 2017. You can pre-order now.
Find out more about the box set at the Amazon website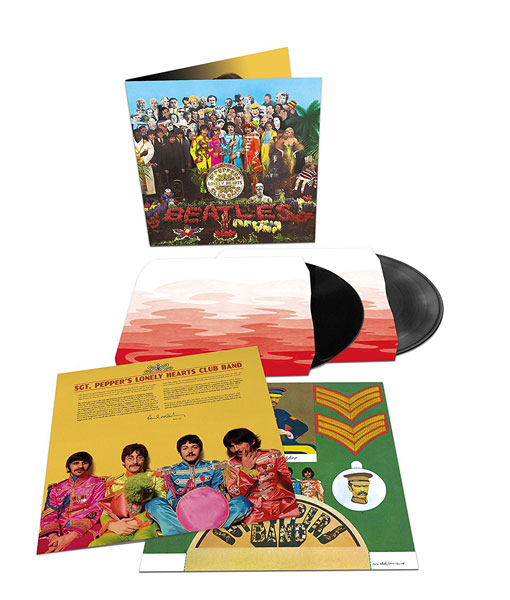 Note that there is also a two-LP vinyl edition as well, which will have the new stereo mix on the first LP and an alternative version of all 13 tracks on the second vinyl record, all previously unreleased.
Details of the vinyl edition at the Amazon website