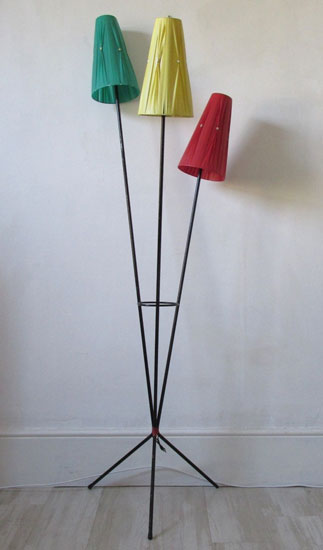 This has such a strong look. But the 1950s tri-form floor lamp on eBay will need a little work to get it up and running.
Basically, it needs rewiring. That's presumably because the wiring is old. But getting the work done properly would produce something rather special.
The seller has this down as circa 1950 and describes it as 'typical' of Italian and continental lighting of the era. There are 'marks and wear commensurate with the age', which you would expect. Do check out the images on the listing to make an assessment of that.
If it appeals, it doesn't come cheap at £529.99. But you can make a cheaper offer.
Find out more at the eBay website