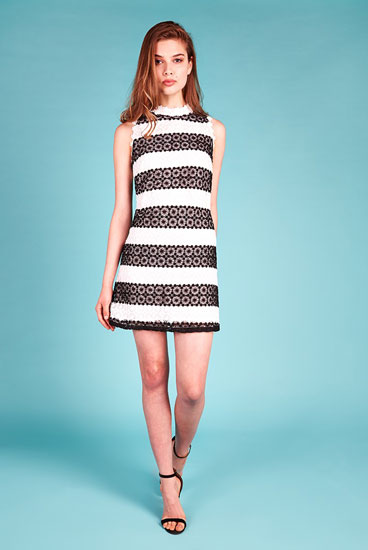 Offering a swinging sixties vibe is this Louche Luxe Rosellen shift dress at Joy The Store.
Ideal for the time of year, as well as for the sixties obsessive and a night out, this is a  black and white striped sleeveless shift dress with a high neck with trim, an intricate lace overlay and a white lining under-dress. All of which finishes just above the knee.
Sizes are 8 through to 14 and the price right now is £79.
Find out more at the Joy The Store website