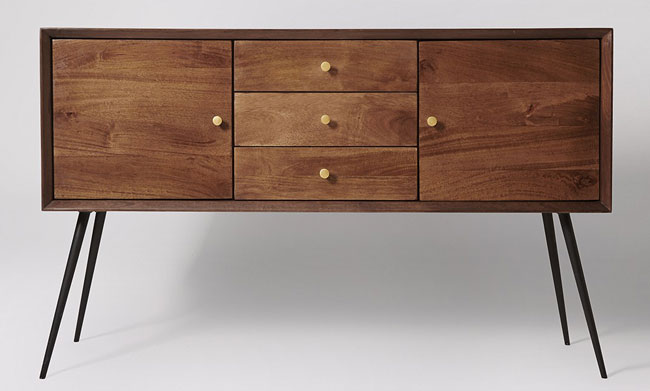 I think it's the legs that draw us to the limited edition Bowman sideboard at Swoon Editions.
Not that there's anything wrong with the main unit. Far from it. We just love those long and skinny supporting legs, which really do add in the 'wow' factor for this particular sideboard.
Outside of that, this is a midcentury / Scandinavian-inspired storage and display unit, with a mango wood body, engineered back panel and drawer bases, steel legs and knobs (painted in brass), along with two cupboards and three drawers in traditional runners.
Just 14 of these being made, each retailing for £549. Note that there is also a light wood version too.
Find out more at the Swoon Editions website