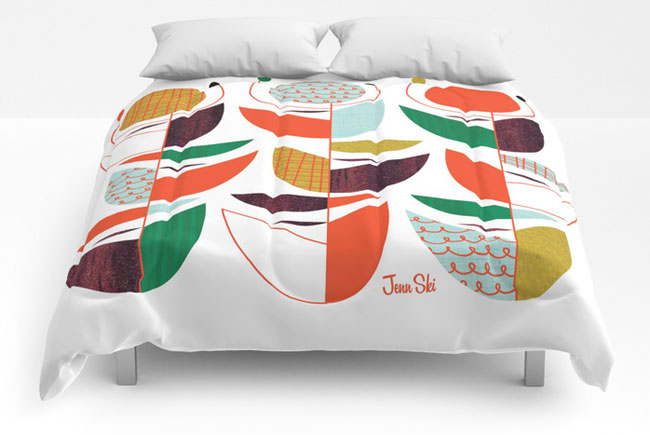 An artist we have featured before, but we haven't flagged up the midcentury-style duvet covers by Jenn Ski at Society6.
Lovely designs there are too. Various bold, colour and distinctly retro covers available, as well as matching pillow if you want to go for the full theme.
But we are focusing on the divers covers right now, which include the ones pictured here and more. All perfect for adding a 'wow' factor to a midcentury-inspired bedroom. Even better, as they are quite niche, it's unlikely that your friends will have the same one. Always a plus.
Prices start from $79.20 if you are interested and shipping is worldwide at Society6.
Find out more at the Society6 website