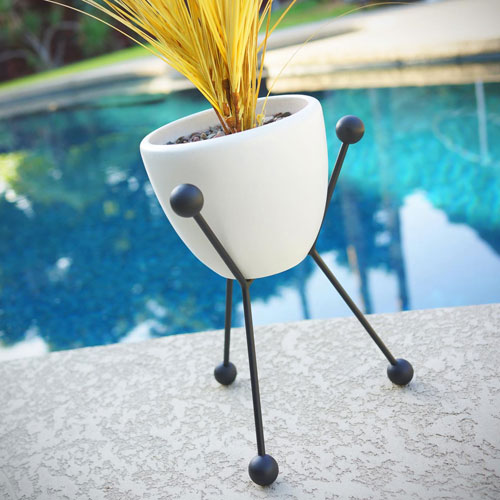 Everyone seems to love the idea of planters in their home or garden. So this Sputnik planter by Atomic Martini should be a welcome new arrival.
A little different than some we have featured in the past, this one the 'Sputnik' design for the steel tripod base, which is matched up with a glazed ceramic pot (matte or gloss white). It's a strong midcentury look for an everyday item.
This one is about 14.5 inches tall and 10.5 inches across with the splayed legs. As for price, that's £55.28 plus shipping, which is from the US, but they do ship worldwide.
Find out more at the Atomic Martini Etsy website