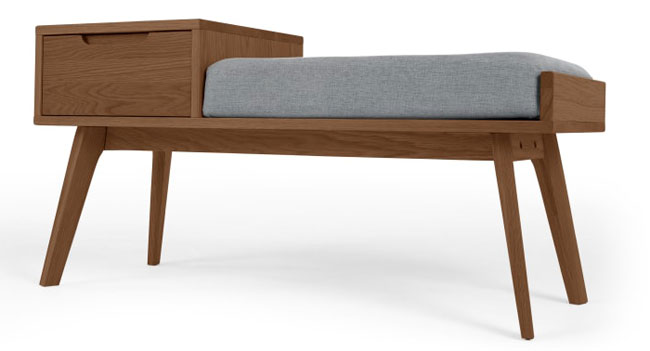 Remember the Jenson range from earlier this year? Well, it has just been joined by this wonderful Jenson retro storage bench at Made.
Both the design and its purpose are unashamedly retro, which is no bad thing. If you need one of those 1960s-style hallway benches for a phone, this is the design for you. But it's more flexible than that. We could see this working all the house, landline phone or not.
Clean lines, angled legs, a seat, a surface and some storage. That pretty much sums it up, with a choice of a dark or light wood finish. £229 is the price.
Find out more at the Made website