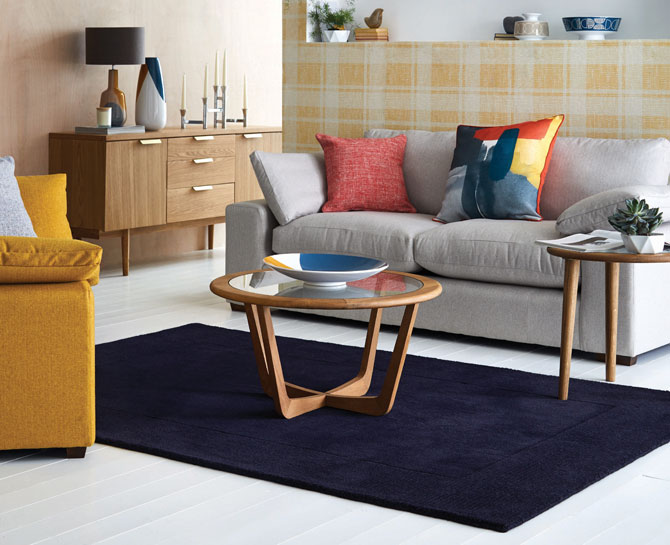 Yes, it does look very much like another design. But this is the Dunelm Hansen coffee table.
But at first glance, it looks like the classic G-Plan Astro coffee table, a sought after item and a piece that has featured on this site in the past.
This definitely isn't a copy, it looks like a subtle reworking of the coffee table, part of a larger range that includes a side table of the same name, which is just about featured on the image above.
The downside? This doesn't look to be online just at the moment, but could land any day as part of the new autumn / winter 2017 range. When it does, it will retail for £169.