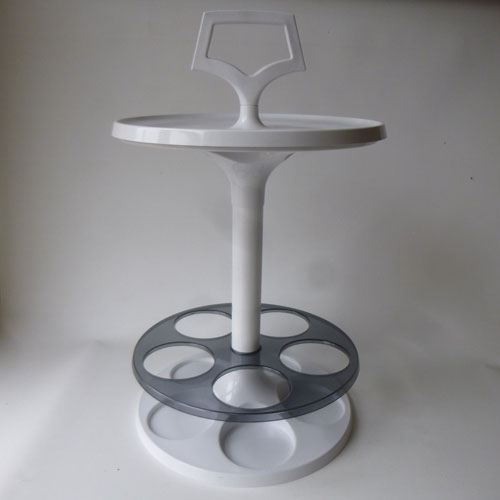 This is such a cut little thing. But also, this Flair 1970s space age side table and bar on eBay is useful too.
Of course, if you have that space age thing going on, this could be just the piece for you regardless. But if you need to justify buying it, this is both a side table with storage on top or a bar, with dedicated storage for bottles at the rear.
According to the seller, the unit is in 'excellent vintage condition' with 'very little sign of age and previous use'. It even still has the maker's label on the top.
£79 on a 'Buy It Now' if you like it.
Find out more at the eBay website